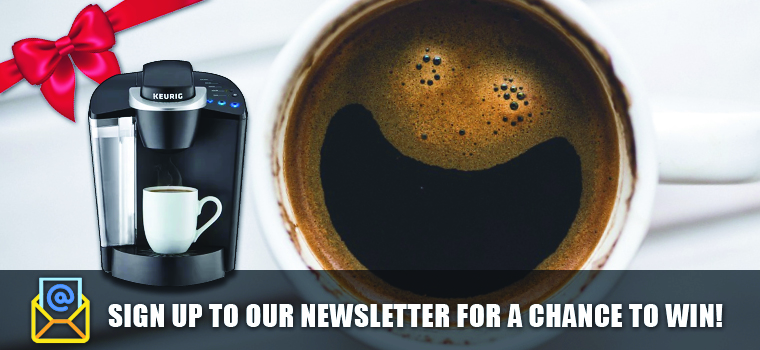 Food facts, specials and when you join HarvesTimes
Join or HarvesTime Foods' digital newsletter, 'HarvesTimes,' where we share interesting food facts, articles and recipes. Not to mention our weekly specials and coupons delivered right to your inbox every week!
The Great Father's Day Keurig Giveaway
Sign up for our newsletter between now and Father's Day 2019 and be entered in a drawing to win a FREE K50 Keurig!
Sign Up To Enter

The Details…
Drawing will take place on Father's Day: June 16th 2019.
We will select a winner randomly, anyone who signs up between now and Father's Day before 12PM will have a chance to win. We will notify the winner via email, if we do not receive a response from our selected winner by Wednesday, June 19th we will select another entry.
Need not be present to win.
Need not be a father to win :)
We value your privacy and do not share or sell your personal information. You can unsubscribe at any time, must be subscribed at the time of the drawing to win.